Precision, complexity and speed in labeling of clothing.
We comprehensively order clothing imprinted.
Reflect - about company
The market advertising clothing have been operating for 10 years. We have not only our own warehouse of clothes, but also all commercially available marking techniques.
We have received over 8,000 companies because we create the highest quality printing on fabrics, and we also realize orders within 24 hours. Every day for customer satisfaction our company cares for more than 50 people ready to meet your requirements. Another advantage of the textile printing company Reflect is the complexity of services. We use all marking techniques (eg screen printing, computer embroidery). We have made every effort to ensure that each customer can not only order textile printing, but also buy on-site adequate clothing for this process. We are at your disposal a wholesaler and a tool that can accurately plan your fabric printing and a specially designed marking system. Among other things, thanks to such facilities, our textile printing company is able to execute orders at an express pace.
read more
Our assets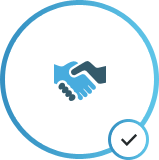 You will receive a comprehensive service package
We have our own wholesale apparel and all labeling techniques.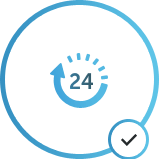 We ensure quick turnaround time on orders
Your order will be handled within the shortest time possible (even up to 24 hours).
You will be working with a company that boasts over 10 years of experience
We are a leader in the Polish market of garment printing.
trusted us